K - Systems KARAVARAKIS
Aluminium Systems - Metal Constructions | Chania Crete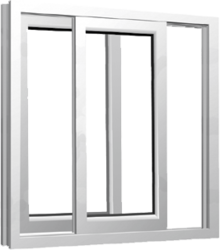 The company K-Systems KARAVARAKIS is based in the Industrial Park in Chania, Crete and has been active for years in the field of aluminum systems and metal constructions with consistency and professionalism.
The years of experience in the field combined with our excellent know-how and our cooperation with the leading aluminum companies have won your trust, as well as, a high position in your preference. In K-Systems KARAVARAKIS we undertake all kinds of metal construction, study - design - installation of aluminum frames, railings, doors, pergolas and all kinds of special constructions for indoor and outdoor use. In all the frames we apply our double energy saving crystals for more security, durability and insulation.
Our goal is to satisfy our customers to the greatest possible extent through high-standard, quality-assured and durable construction. We have long-term cooperation with the best-known companies in our field to ensure the most perfect products for you.
---
Contact us for more information about products and constructions.